Build Your Own
Online Store with
Shopify Development
Build The Ecommerce Platform Of Your Dreams. The Experts At Nexius Ensure That You Can Sell Your Products Online With Little To No Hassle. Apart From Making Profits Online, You Can Also Sell Your Products In Person With Shopify. From Beginner Business Owners To Experienced High-Growth D2C Brands, Shopify Is For Everyone.
At PHP Studios, Our Principal Services Include

Choose and Customize Your Website's Theme
Take a look at hundreds of Shopify themes that our team of Nexius experts has to offer. Pick the design that represents you and your business the best. We ensure that each detail is in accordance with your overall theme.

Maintain Detailed Shopify Administration
Our experts ensure you are fully aware of every purchase and transaction made on your website. With a whole range of features and reports, you fully understand how the online store is performing and what needs improvement. At Nexius, we are continually improving and improvising.

Affordable Pricing Plans
Establishing and maintaining an online platform can be pretty heavy on the pocket – marketing costs, products, domain, and eCommerce software do not come easy. However, Shopify has an affordable pricing plan for everyone, from beginners to the world's leading business owners.

Add Products
Our Nexius team assists you in picking the products you wish to display on the website. We do not just upload a product but portray it in an appealing way that has customers adding them to their cart.

Focusing on the Details
At Nexius, we do not only choose and upload in accordance with a theme but ensure that each detail goes hand in hand. Shopify allows you to match your branding style with the right theme and make relevant changes to the font, color scheme, and photos. It is an ideal tool for testing out new and tried-out possibilities.

Extensive Applications
Our experts ensure you have access to suitable applications within Shopify for all needs. Find countdown timers to product sourcing apps and image background removers to relevant product finders; Shopify will help you through it all.

Start Selling
Once each product is in order with all its essential details, start selling. Set up all the payment and shipment methods to minimize any risks and maintain smooth transactions. For us, safe payments are not an option but a priority.

Shopify and Cloud Network
With our certified experts and Shopify, you do not need to worry about your website crashing even during the busiest hours. Black Friday sales, holiday sales, or any big event sales are no problem with Shopify. Our team ensures you suffer no financial losses with your website running at all times without any sudden crashes.

Lower Entry Barriers
Unlike before, running an online platform is quite manageable with the tools currently available in the eCommerce markets, including Shopify. Among the leading tools for lowering entry barriers, Shopify allows entrepreneurs of all classes and categories to create the website of their choice; this is made even easier with the Nexius experts on your side.
Display, Sell, Optimize, & Transform Your Business with Our Team of Specialists
Our Team Of Certified Experts Helps You Establish The Ideal Online Storefront. Now Showcase Your Products In The Best Possible Way, Engage With Potential Customers, Accept Payments, And So Much More. Shopify Is The One Tool You Need To Manage All These Activities.
Software Solutions to Accelerate Growth
Nexius fulfils all the requirements and goals for the digital age by developing user- friendly and reliable eCommerce websites.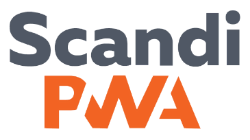 Magento & SCANDIPWA Core Contributors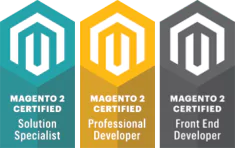 Magento 2 Certified
Solution Specialist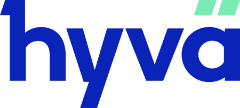 Hyvä Technical Contributors
Ready for your digital success?
Tell us about your project. We'll be in touch soon.