At our Blockchain Development company, we specialize in leveraging blockchain technology to revolutionize businesses across industries. Our experienced team of developers and blockchain experts help organizations harness the power of distributed ledger technology to enhance transparency, security, and efficiency. From ideation to implementation, we design and develop customized blockchain solutions tailored to the unique needs of our clients.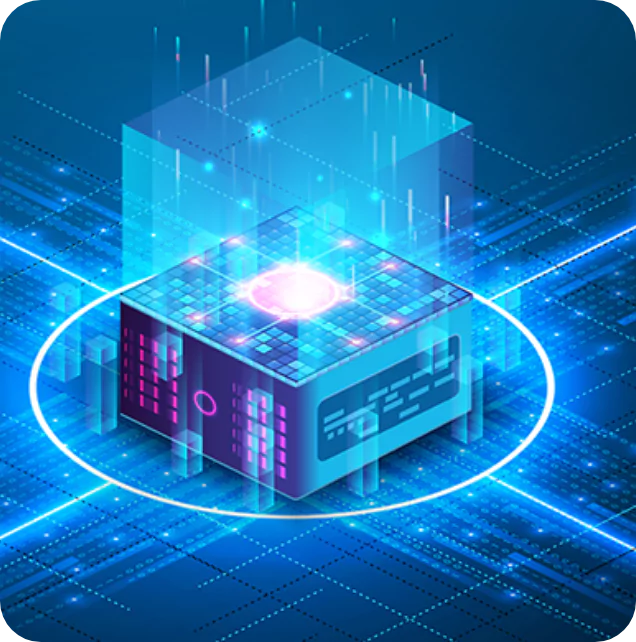 The Coverage of our Blockchain
Development Solutions

Use Case Design
We collaborate with clients to design blockchain use cases that address their specific challenges. This involves identifying areas where blockchain technology can bring transparency, security, & efficiency.

Blockchain Development
Our team of skilled developers implements the blockchain solution, integrating smart contracts, creating the necessary interfaces, and setting up the required infrastructure.

Blockchain Architecture
We design the architecture of the blockchain solution, including the selection of the appropriate blockchain platform, consensus mechanism, and data structure.

Testing and Security Audits
We conduct comprehensive testing and security audits to identify any vulnerabilities or weaknesses in the blockchain solution.

Smart Contract Development
We develop smart contracts that automate & enforce business rules within the blockchain solution, ensuring transparency & reducing the need for intermediaries.

Deployment and Integration
Once the blockchain solution is thoroughly tested and audited, we deploy it to the desired environment and integrate it with the client's existing systems or applications.
Our Services
Across Industries
Check Out Our Vast Range Of Industries And How We Have Served Them With Our Outstanding Services.
Work with future-proof technologies
To ensure maximum satisfaction for our clients, we utilize tools to help us form advanced solutions.

Front-end
ReactJS, AngularJS, HTML
Bootstrap, CSS

CMS
Magento, Shopify, Drupal,
WordPress

Back-end
NodeJS, Python, Firebase, Java, .Net, PHP

Database
Dynamo, Mongo DB, MySQL,
Postgress

Mobile
Android, iOS, React Native,
Flutter, Kotlin, Swift

Infra & DevOps
Amazon Web Services,
Google Cloud Platform.
Blockchain For the Future
Whether it's building decentralized applications, smart contracts, or blockchain networks, we utilize cutting-edge tools and frameworks to deliver robust and scalable solutions. Partner with us to unlock the potential of blockchain and transform your business processes into a new era of trust and innovation.
Ongoing Support and Maintenance
We provide ongoing support and maintenance services to ensure the smooth operation of the blockchain solution. This includes monitoring the blockchain network, addressing any issues that may arise, and implementing updates or enhancements as needed.